Ooooh, look at this event space ready and waiting for you to use for your small event! The Experience Oswego building has a place for your small event overlooking the city of Oswego. 
You can use the room pictured here or your choice of other rooms. Check out the event space layout here!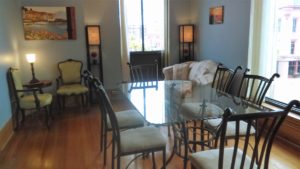 For more information on how to book an event click here.
Learn how you can celebrate your star here.
Call or text 315-704-8900 to find out more about how The Space in Oswego can work for your event!
Directions to the Experience Oswego building are here!
Ready to Rent for Your Small Event!
Any questions? Just fill out the form below.
Ready to book and event? Click here!