Are you feeling lost when you hear the word cryptocurrency? How about Bitcoin? Ethereum? Ripple? Monero? Here is some information that may help you to understand it a "bit" more. 😉
Basically, cryptocurrency is referred to as virtual money, digital money or an electronic cash system. It is similar to other currencies in the sense that it can be used to purchase goods and services but it is online and operates without a bank.
Bitcoin, Ethereum, Ripple and Monero are some of over 1,500 forms of cryptocurrency.
One of the ways to buy cryptocurrency is to get your own bitcoin wallet online in which you transfer money into from your bank account.
Here is a video by NBC News from March 2018 that will help you understand this type of currency.
If you are considering "mining" this currency, Tech at the Ready can build you a mining computer to meet your specifications.
Tech at the Ready is a great place for Tech Repair; having your cell phone, computer, laptop, tablet or other electronic item fixed, but it is also a place to seek out for High Tech, such as building your mining computer.
Call or text Tech at the Ready at 315-246-8145 to make an appointment or stop by Tech at the Ready on the second floor of the Experience Oswego building at 186 West First Street in Oswego NY.
Directions to Tech at the Ready here!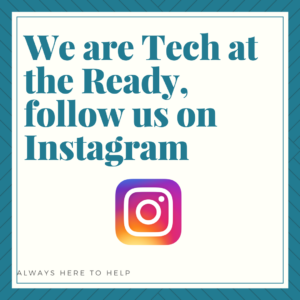 Any questions? Please fill out the form below.